We created VentureBlocks to prepare students
for customer development in the real world.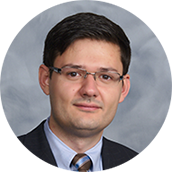 Anton Yakushin
Co-Founder & CEO
Anton Yakushin is a technology entrepreneur and software engineer. Prior to co-founding VentureBlocks, Anton founded a company that partnered with educational institutions to build educational apps. For over 10 years he has worked with organizations of all sizes in the education, financial, government, healthcare, and other industries to develop apps, websites, databases, and software.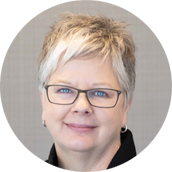 Heidi Neck
Chief Education Officer
Heidi Neck is the Jeffry A. Timmons Professor of Entrepreneurial Studies at Babson College. She is also Faculty Director of Babson's Symposia for Entrepreneurship Educators – programs designed to further develop faculty in teaching entrepreneurship. Neck is the co-author of Teaching Entrepreneurship: A Practice-Based Approach written to help educators teach in more experiential and engaging ways.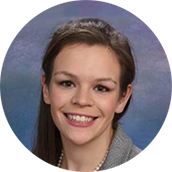 Britt Libby
Director of Analytics
Britt Libby applies her background in research design, analysis, and reporting to synthesize VentureBlocks simulation data to create actionable insights for professors. Her experience in marketing and consulting for clients in technology and other industries enables her to create instructor analytics that tell a story and pinpoint key areas of student learning.